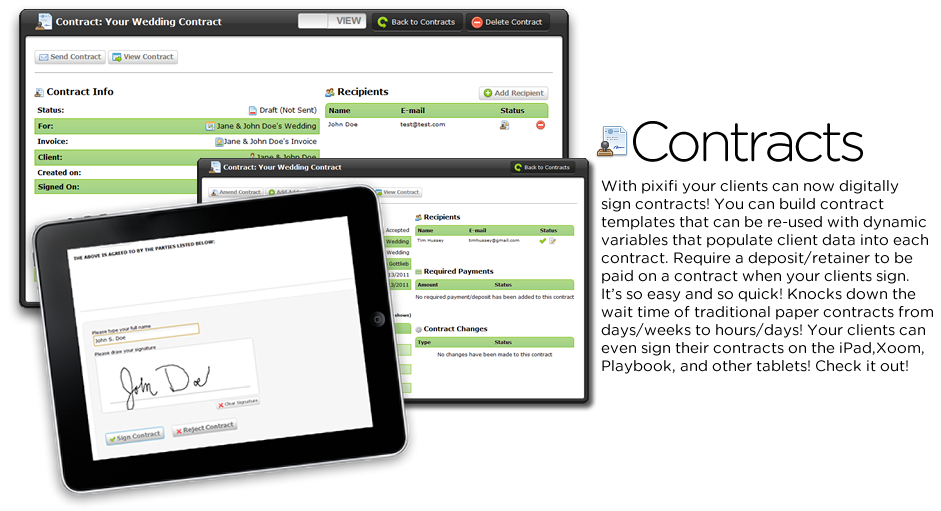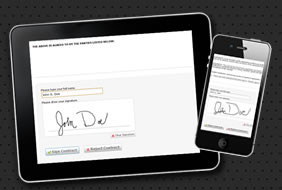 Your clients signature on any device
Your clients can actually sign their real signature's on any touch enabled iOS/Android device. (Tablets, Phones, etc...)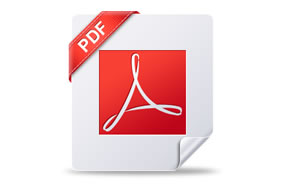 Export your Signed Contracts
Simply view and export your digitally signed contracts as .pdf's to archive them or e-mail them.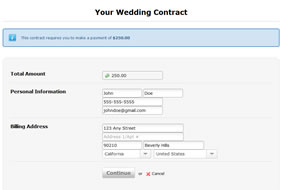 Required Deposit/Retainers
You can require that your clients pay a retainer/deposit as part of their contract signing process, which can be done through any of our Payment Processing Merchant Partners or you can give them the option to pay by check.
What are you waiting for?